NEWS:
SMOKER SYSTEM 2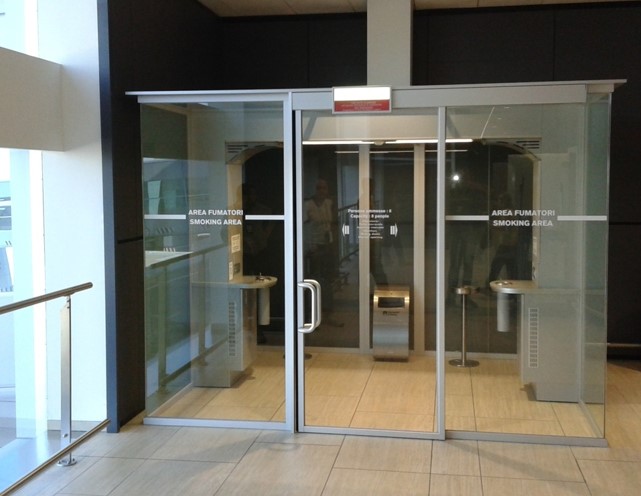 NEWS SMOKER SYSTEM 2
More transparency and minimal design of the structures, these are the new features of Smoker System 2.
Not only aesthetic but also innovative technology;A new ventilation system, a new LED lighting system, internal sound diffusion and charging sockets available to users.
Airport smoking areaThe first new cabins were installed at the Roma Fiumicino International Airport and other supplies are provided at other international airports.